ZoomBoom is a bird owned by Itsleo20.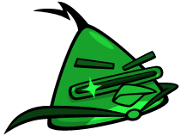 Photokinesis - Manipulation of light (Same as Lazer Bird)
Photogenesis - Generation of light
Super Speed - He is very fast.
Explosion - He explodes.
Laser Targeting System - He can home in on enemies.
Personality
Edit
He is egocentric and bombastic. He's always showing off. ZoomBoom would do anything to save himself.
Weaknesses
Edit
Ad blocker interference detected!
Wikia is a free-to-use site that makes money from advertising. We have a modified experience for viewers using ad blockers

Wikia is not accessible if you've made further modifications. Remove the custom ad blocker rule(s) and the page will load as expected.