Beal Cyphur is the classic
Chuck
. Owned by 
Itsleo20
. Beal Cyphur works as a bounty hunter and enjoys messing with people.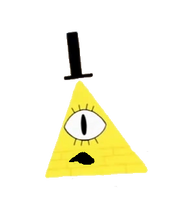 Pyrokinesis - He can manipulate fire.
Flight - He can fly
Omniscience - He knows EVERTHING
Telekinesis - He can move things with his mind
Chronokinesis - He can manipulate time
Telepathy - He can read minds
Oneirokinesis - He can manipulate dreams.
Neurokinesis - He can manipulate minds.
Personality
Edit
He is arrogant and insane. Beal is also greedy.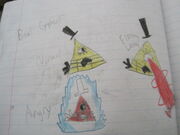 None

03:40

Gravity Falls Theme (UnderpΩny Remix)
Solve this:
Edit
CFBM JT XBUDIJOH!
Edqt dk zzjkcaqf! 
Hint: Cyphur
Beal Cyphur was inspired by Bill Cipher from Gravity Falls.
Ad blocker interference detected!
Wikia is a free-to-use site that makes money from advertising. We have a modified experience for viewers using ad blockers

Wikia is not accessible if you've made further modifications. Remove the custom ad blocker rule(s) and the page will load as expected.